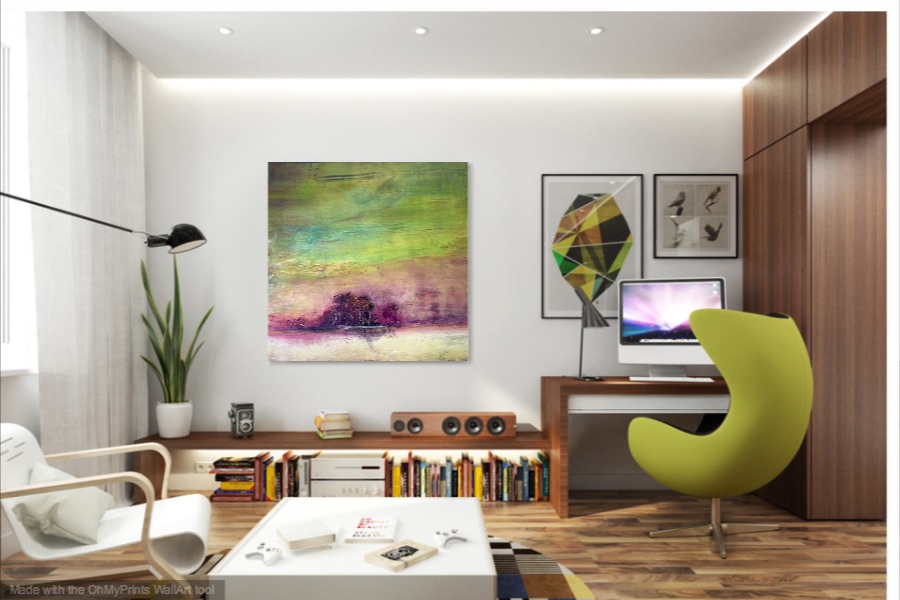 Course starts FEB 17, 2022
Seize the opportunity and continue to explore, learn, create and connect with yourself and others on a deep level through art.
Learn how to create a large abstract painting from start to finish,
Receive Critiques on our monthly art calls. Continue to connect your artwork with your thoughts and beliefs
Continue to create art that is powerful, personal, connected and transformational.
What's included?
Lets continue our artistic journey together, support one another, gain new skills and inspiration, AND learn to paint a large abstract piece start to finish. And- lets foster this amazing connection and use it to grow in this journey together:)
9 months of monthly art critiques and zoom calls
step by step live videos presentations of the a behind the scenes art process to create these large prize winners( you will receive the recordings if you cant make the live presentations
Lifetime access to recorded videos of the process
Access to student transformation videos-as Lisa shows before and after versions of students' pieces
Discussion of solid artistic techniques and principals to take your art to the next level.
Access to our private facebook group for continued support and inspiration
I'll guide you step by step to learn the tools to create award winning abstract art, and most importantly, to Let your inner landscapes influence and shape your artwork.
When we create art that is both honest, intuitive and connected to our thoughts hopes and dreams, we begin to see the power in art as not only something beautiful to see, but also a way to connect with ourselves and the world in a very powerful way.
I'll be painting on a 30x30 board from the very beginning, until the end when a glorious piece of art emerges.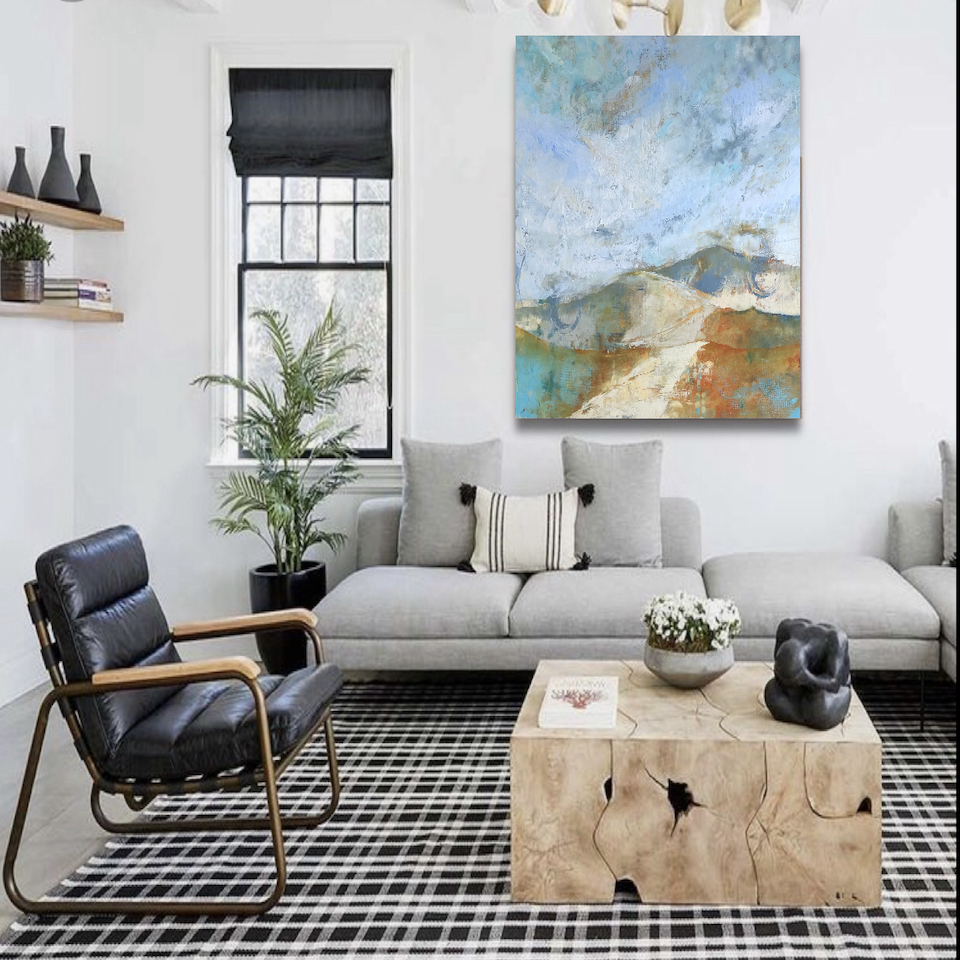 I will be showing you in real time how I use the 6 part framework" the cadence of our creativity"and apply it to a large painting in an organic way. I'll highlight how and when I used each of these 6 phases in the larger piece:intention, play, movement, orders courage, stillness.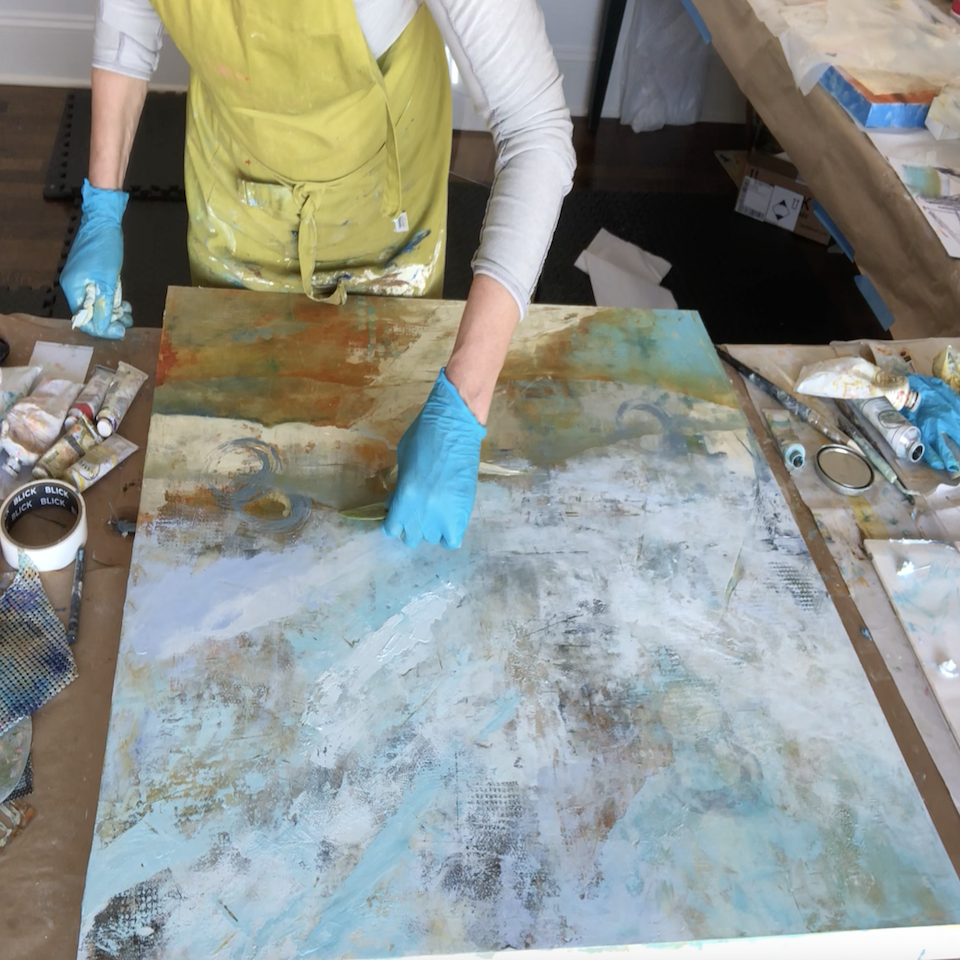 True story. I am a bit nervous. It's one thing to paint live in a class where we are in the same room together. But to do it "televised" with all of the in- between phases of less than perfect on display. Well, its a bit nerve-wracking. But it is exactly what I profess adds to the excitement of authentic intuitive painting. I am going to play and take a risk. And I'd like yo to join me in the journey.
Seriously, lets take a fun unplanned
journey together. This is a behind the scenes, exclusive look 'under the hood' of my step by step process to create intuitive, powerful, and award winning large abstract landscape art
I'll meet you every month live and we will add another layer of paint together on a large board. Using oil paints and cold wax medium, I will peek into my exact creative process that I use to create these award winning paintings. Follow along with me and get a glimpse into my intuitive and creative process. Like I encourage students to do- I'll take a risk, explore, play, and watch the unexpected emerge. Do I know exactly what will show up? No. Can I promise it will be beautiful? Always. Have faith in the process, let me guide you, and watch the beauty of your work emerge. It will be fun, unanticipated, exciting, and full of those risks and playfulness that I think are so important to creative abstract art that is meaningful.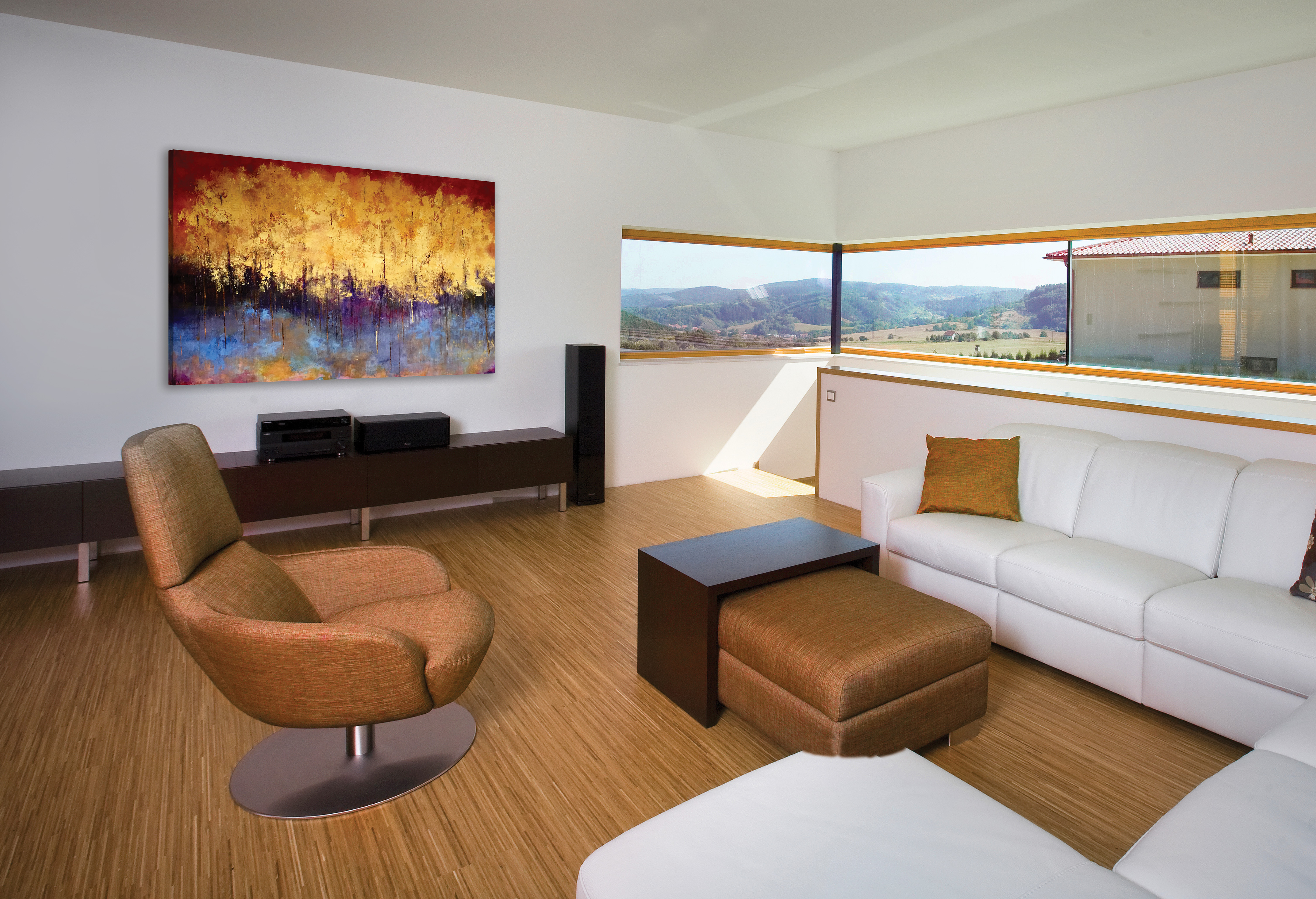 FAQ
When will we meet?
Our meetings will be two fold; 1 if you want to join for the live demo( you can watch the replay) and 2) for our Usual chat and crtiques
LIVE demos will take place at our usual time( Thursdays at 11:30 am Pacific time) once a month. Our first demo/ive Q and A will be Thursday Feb 17, 2022. The demo will take up about 1/2 hour. We can meet and connect and critique your work directly following this demo...( noon pacific time) or if you all want to come up with a different time for our monthly critiques I am open to that as well.
Do I have the experience I need to pull this off? Absolutely. This is for all levels and you are exactly int he right place;)
Will we get some unexpected, sometimes highly entertaining and unexpected results?
Yep.
Will my painting go through many phases of adolescence where it might not appear so beautiful while the layers are drying?
You guessed it!
Can I work in another medium besides oil and cold wax? Absolutely!! The demo is in oil and cold wax, m but you can apply the same principles to the medium of your choice.
Do you need to show up every day on the live demos? No, you will be provided with the info to join when you can. Show up when you can, or watch the recording later.
Can we plan to meet inGreece, put on a show together, have a virtual workshop or all of the above? YES We can atlas about all of this as the desire arrises within our meetings each month.
Curious what past students have to say...here are a few candid opinions;)
Spoiler alert: the artistic journey with me is nothing short of transformational.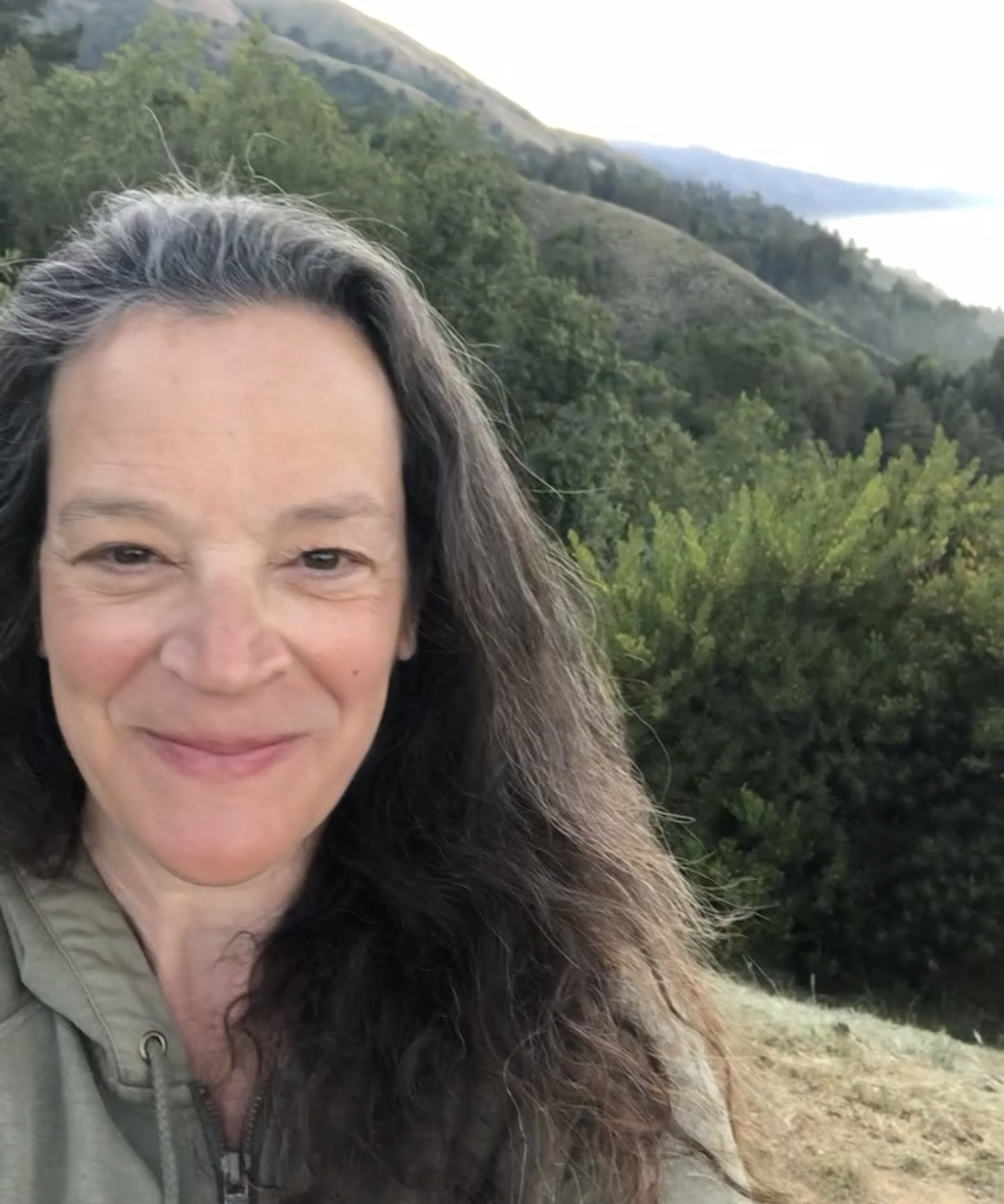 Hi! I'm
Lisa Mann
the founder of Lisa Mann Fine art and GAP YEAR FOR GROWNUPS- providing inspiring, transformational, and connected artistic journeys for adults of all ages and abilities.
With over 20 years experience as a working artist and educator, counselor, mom, (and a fanatic about a world full of possibilities), I've developed a systematic approach that brings authenticity, courage, connection and glee back into the creative process.
Gather with artists from all over the world in our Free abstract academy Facebook Group.
Check your inbox to confirm your subscription