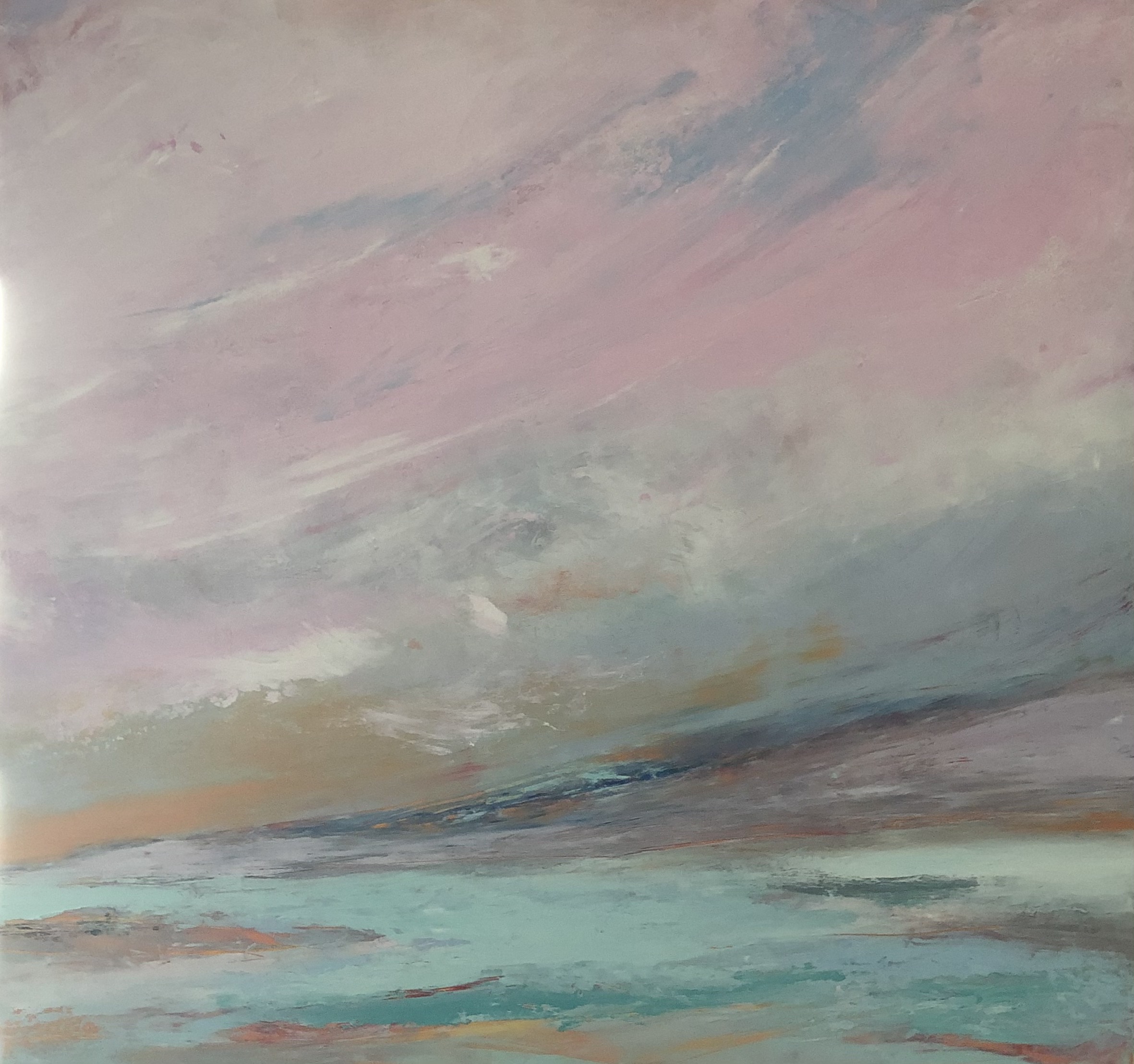 Wondering how to connect, stay creative and focused this year?
Lower your stress and increase your sense of calm, by doing just one simple thing:
Show up and paint.
Course Launch is November 5th and space is limited!! Register to reserve your spot in this unique experience.
As an artist, a trained teacher, and counselor, I know that simply sharing whats inside of us can be so powerful. Yet for so many, words are not the answer. Art is. Let the paintbrush be your guide.
I'll share with you the exact tools that I developed and used over decades of work as an artist, teacher and counselor, to take my own art to the next level.
I'll share with you the skills and knowledge to finally get your work noticed..to have it be an expression of what you have to say. The contents of this course is what took my own artwork from flat, to getting noticed and carried in Galleries across the US, winning awards and held in private collections worldwide. I'll share with you the tools to finally feel like you can experience the joy of expressing yourself powerfully, and most importantly connecting with others through your art.
I'll give you step by step tools to create a sense of calm, to create glorious abstract art, and the tools to express yourself in a real and authentic voice, that only art can offer.
Bonus? I am gallery owner, and I KNOW that authentic work is also the work that gets noticed. Learn to paint from the heart, and experience not only the joy and satisfaction of expression, but the results of more salable art.
I get it- Perhaps the pandemic situation weighs heavily upon your soul, and its hard to muster the energy for a new endeavor. You think perhaps that painting is only for those who are "talented", have the space, or their own studio. Or perhaps you have tried other art courses, and somehow you may have learned some skills, but still don't feel like you can express yourself freely.


I can relate. I wasn't born a painter, and I didn't always know how creativity would show up in my life, because I didnt think I was good enough. And I also understand that we don't always feel like creating when the world feels so heavy.


But years of painting, of experience, of working as a counselor, of owning a gallery and teaching others has changed me. I wish I had known all along that...
We are ALL artists. We all have something inside that needs to be expressed. Some of us just haven't figured out how to express that creativity yet. 

Well now what? How can taking this course help me?
Step by step I'll give you tools to use art as a vehicle for reducing stress and increasing a sense of connectedness. I'll guide you to approach your art in a courageous and intuitive manner. We will approach art from the inside out- an intuitive approach. Instead of focusing on the end product first as many courses do, I'll help you trust your intuition, lean into new and exiting possibilities. We will explore the idea that art is simply another form of communication and expression that holds beauty and promise for everyone. There is no perfection, there is simply expression. Then, I will fill in the gaps, teach you the important artistic skills and techniques necessary to produce visually stunning work.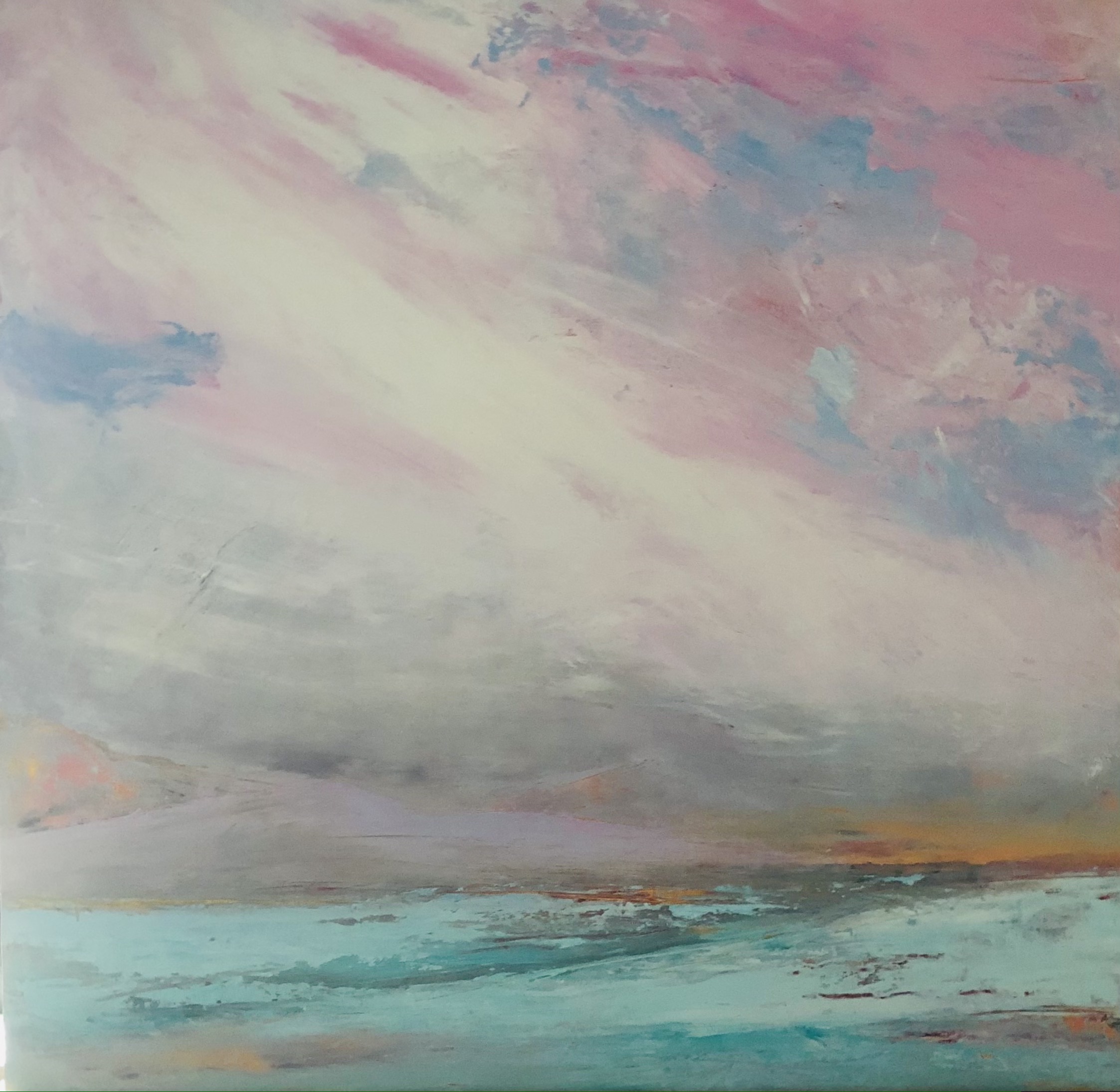 Expressing ourselves in
an authentic way lowers stress.
Dont get me wrong. This is indeed an abstract painting class. But studies have shown that art and being involved in creative endeavors reduces our stress level. Certainly expressing ourselves in a real and honest way makes us feel more connected. Learn to Express yourself through your art and let your paintbrush lead the way.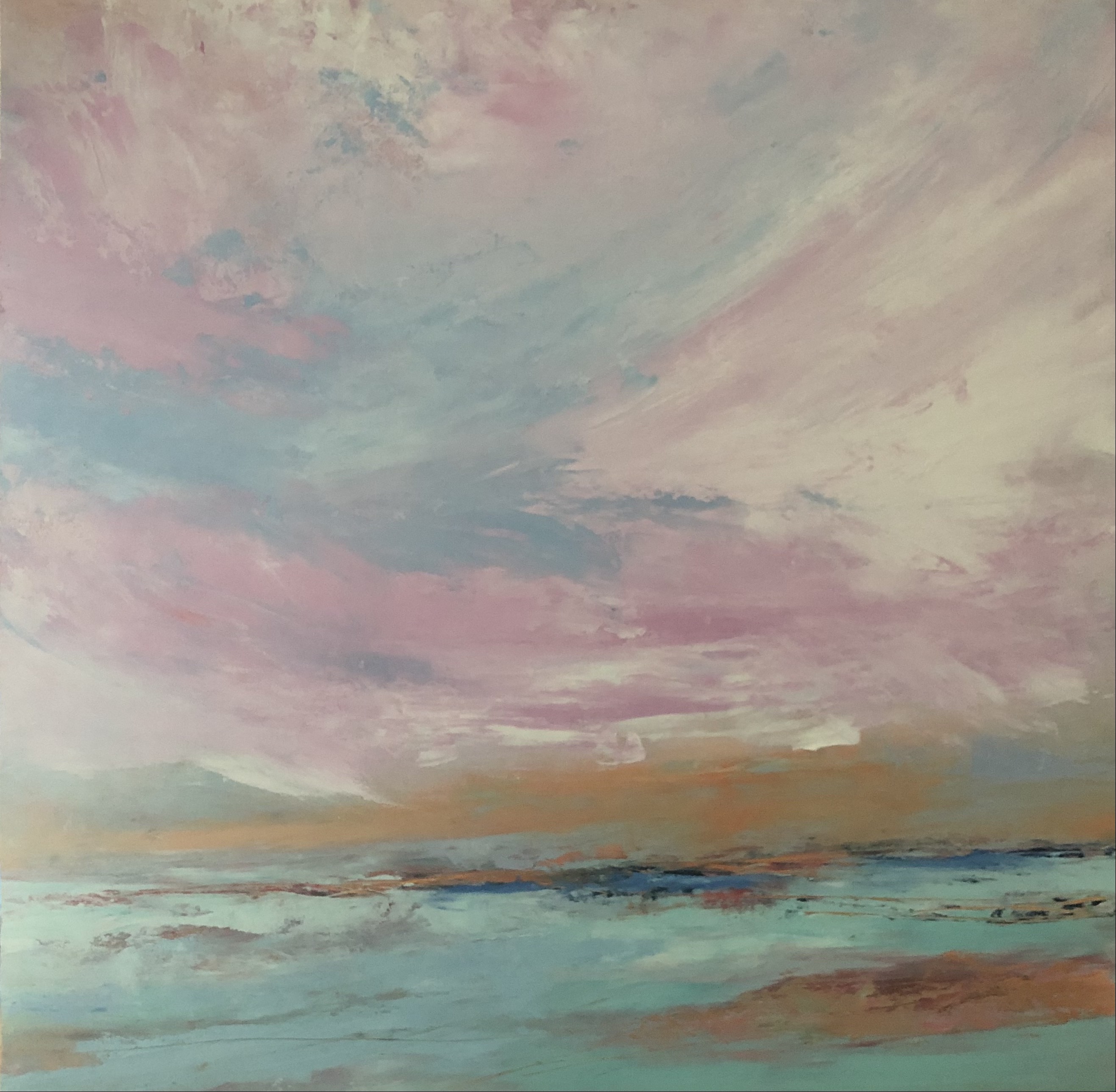 Using a combination of Oil paints and Cold wax medium, and acrylics, I will give you step by step instructions on how to create glorious abstract art.
We will discuss solid artistic and design principals. You will learn about color, composition, line, texture and the gloriously imperfect and spontaneous world of creating intuitive abstract art.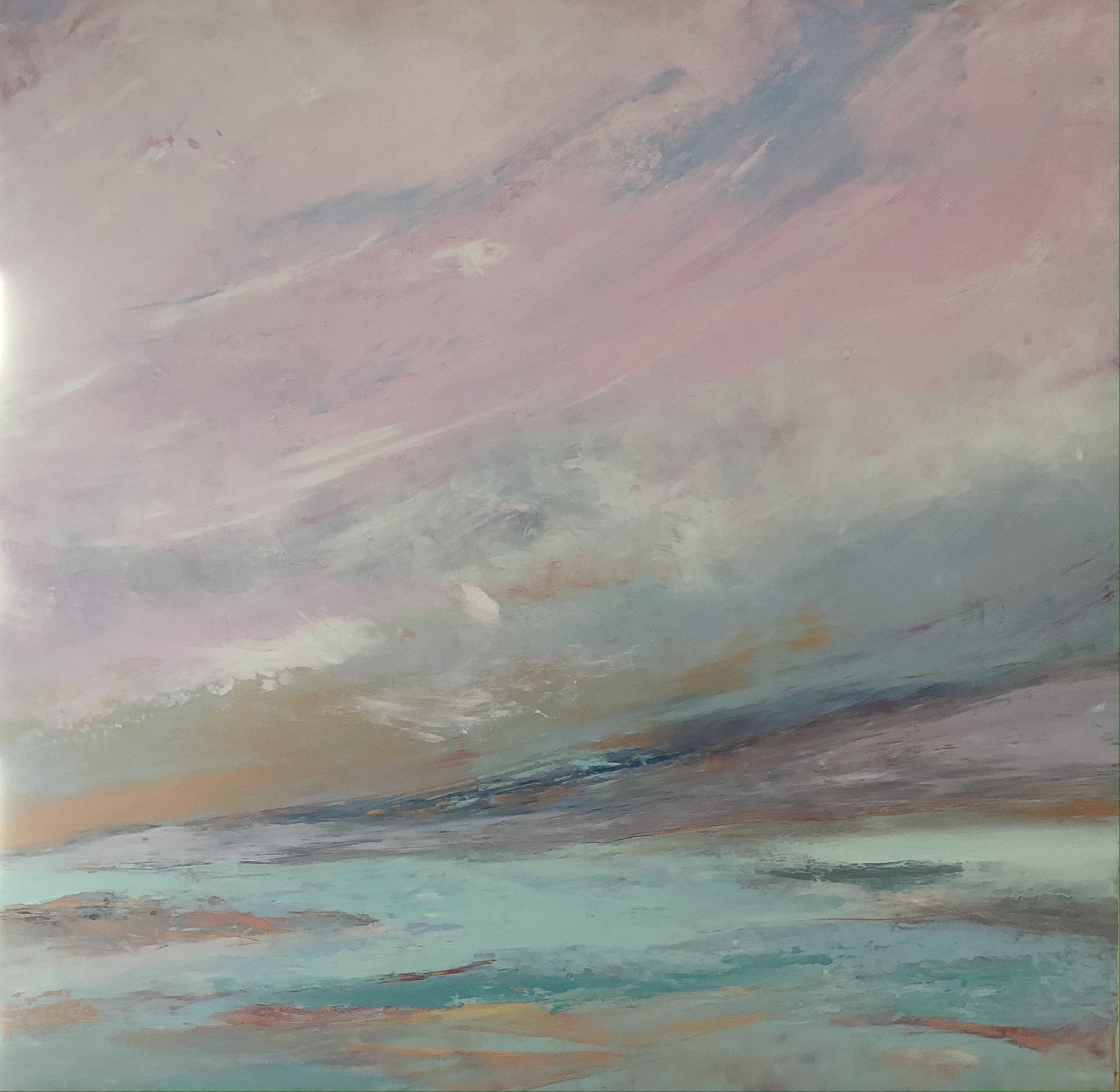 Sharing your art is an important piece of the puzzle.
Yep. Deciding that what you have produced , wherever you are at in the journey, is exactly enough- is part of the puzzle. It is a glorious and wonderful moment in time when you chose to be "seen". We will explore possibilities for sharing the art in ways that feel meaningful.
Here's what other's have to say about taking an art class from Lisa Mann Fine Art


 There is no perfection.
There is simply expression.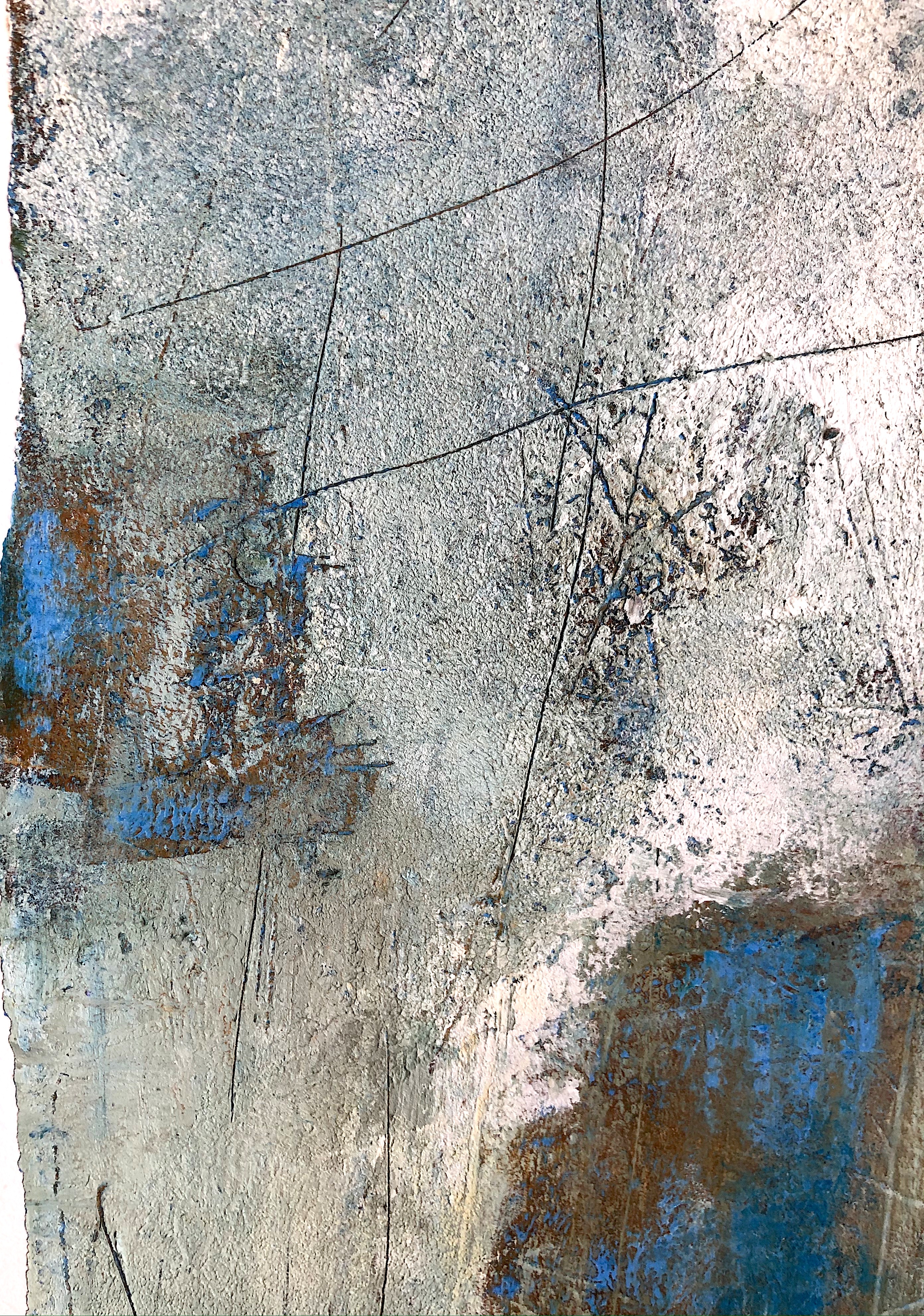 Want an idea of what the class will be like?
Check out what inspires me, the feel of the class, the spirit of our painting journey together.
What sets this course apart from any other art course? This is a question that I get a lot and its the foundation for what makes the course so impactful.
I have been trained as an artist AND a teacher. So the material is delivered in a way that is easy to understand for both the novice and experienced artist.
The stress level and need for perfection is completely erased from this approach. We work from an intuitive place, and the work is playful, almost meditative. It is the opposite of for example "put the horizon here and paint the sky this color."
I am not afraid to show my mistakes. This is not another video where you watch someone perfectly and easily create something. I show you what to do when something doesn't work out as planned. There are no "out takes." We laugh and play and have a sense of humor about it all.
Lots of attention is given not only to the WHAT of painting, and the HOW of painting, but the underlying WHY-How do we communicate what is inside. We change the conversation around art and use art as a catalyst for expression. And that alone has a calming effect.
As a gallery owner and a counselor, I believe the the work is meant to be shared. Even if its not perfect. ESPECIALLY if its not perfect. NONE of us are perfect and isnt that wonderful. Lets share it. There is beauty and power in all of our imperfections...
I rolled all of my experiences that I learned the hard way into one easy to follow and comprehensive course. Its exactly what I wish I had know when I just started out in one neat package. If you want to take your art to the next level and create meaningful work that gets noticed...this is it.
We will meet live once a week and have the chance to share in the journey. Its a lovely way to connect, to be vulnerable, to share. I'll be there to answer questions and also share my own experience.
Class topics and information will be focused on solid artistic principals as well as Lisa's framework on the cadence of creativity.
Whats included?
Videos and instruction content that equals information given in two full three days workshops $750 value
Weekly live zoom calls over 6 weeks of instructional content $1000 value
Lisa's method to simplify color mixing - secrets of the masters made easy- or how can a twenty minute video encompass the equivalent of one semester of art school $400 value
Expert advice and guidance from Lisa's years exhibiting in galleries, and owning a gallery on how to get your paintings noticed $1000 value. Or how to put a pricetag on this?
All together $3,050 value and the cost is $950.
Seriously you guys, This is hard for me to explain without feeling like I am boasting-(which has always rubbed me the wrong way and part of my own journey)
This is just really great stuff and I am simply letting you know. My background and success in art, my masters degrees in education AND counseling are solid and unique. I'd love for you to join me:)
Answers to common questions
Can I watch when I want? Yes-Instant access step by step videos that can be watched over and over at your own pace.
How will this help me with a sense of calm? You will be guided with specific tools and activities to use art as a vehicle for self expression and creating a greater sense of calm.
Will you teach even a beginners to paint? Yes-Solid artistic instruction in creating abstract art using oil and cold wax medium from me- an artist, gallery owner, teacher, and counselor.
What is intuitive art? The tools to approach the process from the inside place of courage- the meaning and intention of our work highlighted- not just the beautiful product. When the process is honest, the end result will be powerful and dynamic.
Will I have access to a live body? Yes-Access to weekly live chats WITH ME to discuss the materials and answer questions
How long does it take to complete the course? 6 weeks of curriculum, and 6 weekly live zoom calls but you can take longer or rewatch if you desire.
Will Have something to show? You will be given the information and tools to produce a series of 4 small abstract paintings- or four "Square feet of imagination" paintings.
Are you on Facebook? Yes- you will have Access to a private facebook group
When can I start? Content is available to begin the course on November 5th. Space is limited- enroll now to reserve your spot.
What if I can't afford it and still really want to take the course? Please subscribe below to find out about other less expensive and shorter courses that I also offer. Additionally, I am in the midst of figuring out a system to allow folks into the course that can't normally afford it -because I believe that ART is FOR EVERYONE. My paint it forward initiative is not formalized yet, so please subscribe to be notified about future information on the initiative.
What is the cadence of Creativity and how do you use it in the course? I have developed a framework that examines the rhythms, the ebb and flow of our own creativity in general and in each painting. Each painting is like a journey and that journey is reflective of our many moments in life. I apply these cadences to our creative process and then harness them for you to use as tools in your own paintings. How de we grab ahold of quiet meditative moments of still? How do we honor our playfulness and the unexpected nature of our journeys on the canvas? How can you incorporate order and excitement into small moments in your own work and juxtapose those next to moments of calm? By examining these 6 cadences( intention, playfulness, movement, order, stillness and calm) we will begin to use these as tools to incorporate into our work.
Space is limited to ensure a quality experience.


Enroll now to reserve your space.
Questions still?
Check out my latest review from Allison in Portland, Oregon
If you are on the fence, and concerned about the cost- I felt the same say- but it was worth every penny and then some. When I think about how many wasted hours I spent trying to get my art noticed prior to the class, frustrated that my art wasn't saying what I want it to say, or just feeling unable to express myself at all creatively...Lisa's class was spot on and the best investment that I could have made! It not only improved my artwork- it changed my mindset to be able to freely express myself and I indeed feel more calm and centered as a result. How many hours did I spend previously on contests, or letters to gallery owners trying to get my work noticed? Especially now- we all need each other and our art. I would think of it as an investment in yourself. Lisa is a Gallery owner, teacher, counselor, and phenomenally humble artist. For real?! Sign me up."
Still more questions?
Feel free to contact me at:
Want to take a course but just aren't ready for that type of commitment? Perhaps you want to get your work really SEEN in a gallery? Or perhaps you simply want to further refine your work and grow as an artist.


My guess is that if you are like many of my students, you have wanted to participate in a creative endeavor just for yourself, or improve your artistic skills, but just don't know where to start.
This is the place.
I realize that some of us aren't ready for this type of commitment yet, and want to dip our toes into the creative waters first. Why not consider taking an intro class to create a series of glorious abstracts using oil and cold wax medium? . If you want to begin to create or hone your skills but aren't ready for an in-depth course- consider this fantastic course to create a series of abstract landscapes.
I'll guide you step by step to create an intuitive abstract series so you can FINALLY learn to express yourself in a way that you are proud of;)
As always, feel free to reach out with any questions:
Want to keep up to date for future courses and special offers? Join my email list:)