Wondering how to keep your kids engaged and find some meaningful, calm and creative moments?
Act now, for over a $90 Savings!!!
I get it. I am a parent too.
Sometimes you just wish that for a few moments each day, someone could magically enter the room when you need it most, and create an engaging, wholesome, and meaningful experience for your kids...and all you had to do was watch it unfold.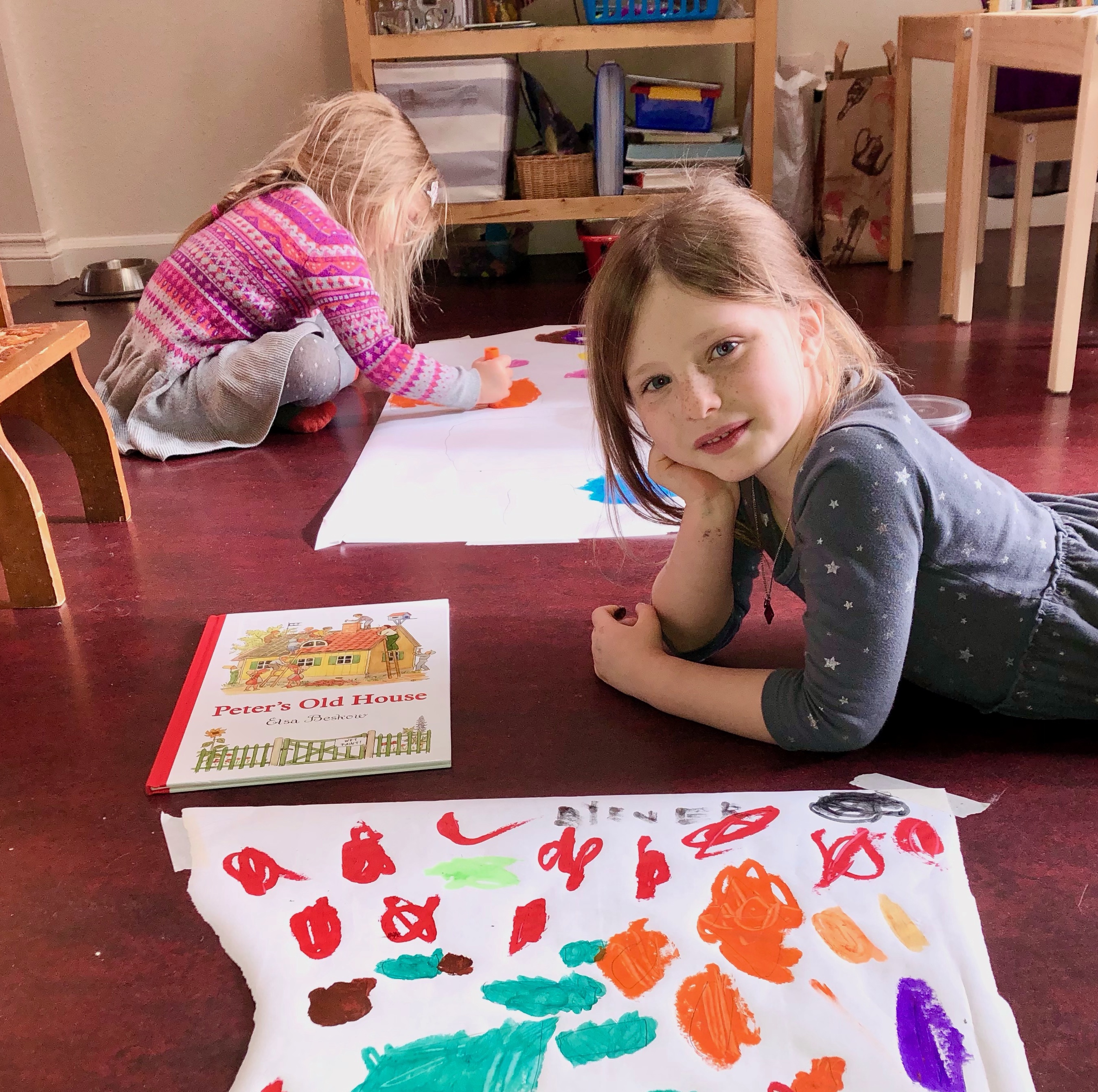 What if I told you that experience was just a click away?


Imagine pushing play, and experiencing the joy of witnessing your child discover their creativity, boldly use markers and colors on paper to express themselves, listen to a good story and let their imaginations run wild. What if all this could happen when you wanted, without even worrying about school closures, a mask, or social distancing?
Your Serene and Stimulating solution:
Join our Kids Online Art Class:
Daisy's Doodles
Let the spirit and playfulness of Daisy guide our amazing and fun art adventures together.
Here is a sneak peak of what you can expect
What you are about to get:
Online art classes for kids ages 6-10. Equivalent to a month's worth of weekly after shool art classes with your favorite teacher in your living room!

Daisy and I will begin each class with a great story to spark your imagination. Then we will explore- step by step- and teach you how to turn that wonderful imagination into beautiful art.

Classes are in video format, you just need to push play
Let you kids continue to create and learn, and you can relax and enjoy the moment
Price includes 4, roughly one hour lessons. You can watch and rewatch as many times as you like.
Each class lasts about an hour. ( Some folks take longer if they push pause or like to take more time with their creations) Schedule them for once a week, and keep your child engaged...It's like having a month's worth of art activities planned!
I am a trained and seasoned elementary school teacher, school counselor, and professional artist.
Daisy is qualified as an adorable yellow lab and one of my best buddies.
Like having your favorite elementary school teacher in your living room for an hour. Stories, laughs and a great, engaging art lesson
We will focus on play, self expression, and building artistic tools.
Get everything included at one low price. Normally $140, but right now it's $47. Couldn't we ALL use some TLC , creativity, and calm?
For a limited time, enroll in the course at this special price.
It is a $140 value, for $47
Want to know what students think?
( and just so you know...I have been told many times...that its like a "modern day Mrs Rogers, and your favorite teacher entering your living room for an hour."
Hear what others have to say:
Questions? WE have answers
Am I locked into a subscription?
No! The four videos are yours to watch. If you choose to subscribe to our monthly videos after your purchase that is entirely up to you. But you will not automatically be enrolled in any subscription plan.
How long does this special price last?
It's available while spaces last.
Do I need special materials?
No. The focus is on developing your child's creativity. My goal is that these videos will work with whatever art supplies you have around the house. Basic supplies I use include for demos: acrylic paints, crayons, markers, paper, tape.
Yep, you bet. I want art and creativity, and the support and inspiration I offer to be available to all. Check out the payment options and you can choose to pay in monthly installments.
What age group is this best for?
The projects and stories are geared towards children 6-10. Younger students can join and get a little help from their parents in making the art. Older students can join and enjoy the story , let their creativity run in its own direction.
What happens on when space runs out?
When spaces run out, the special promotion is over. Space is limited, and this discount applies to an early bird rate. Sign up now to reserve your spot., Once enrolled, you will receive an email with instructions on how to enter the video portal for immediate access to this course....when you can push play and just relax and watch your child create:)
Can we rewatch as many times as we want? YES! You bet;)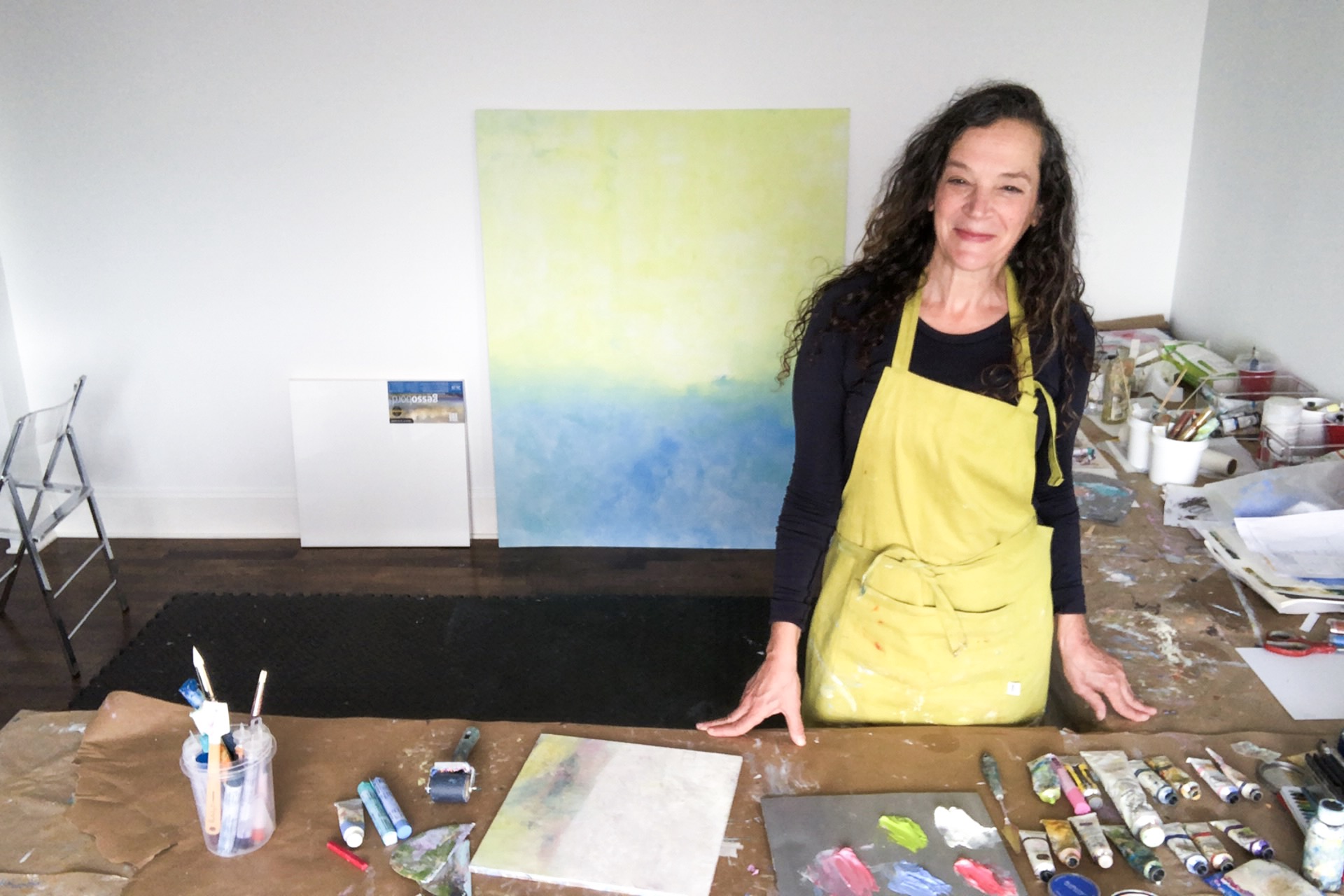 We sure hope you join us!!!
Wondering more about who I am? I am an artist, a teacher, a counselor a mom....all rolled into one. Yes its true, my art is in many galleries and collections all over the world and yeah there are awards too...but my pure joy is helping others( and ESPECIALLY KIDS just like YOU) to unlock their own creativity. Daisy and I have so many adventures together. I can't wait to share that joy with you.
As a professional artist, I get so much of my own inspiration from pure PLAY, adventures, and DAISY!
The art we create together will use simple materials, but the idea is the same: learn to explore, create, and play on your canvas:)


I sure hope you can join me for this special kids class- DAISY'S DOODLES.
Check your inbox to confirm your subscription