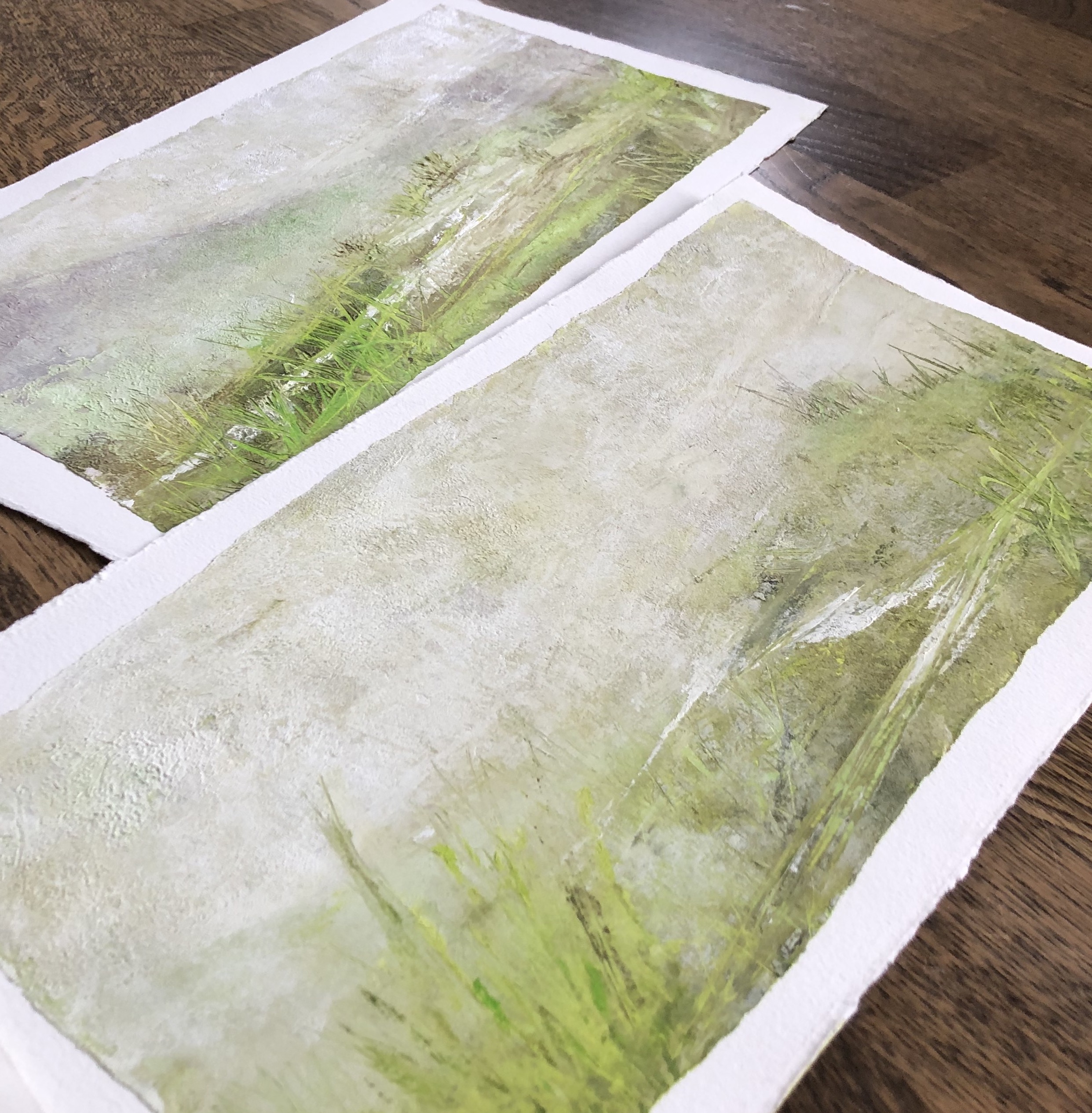 Virtual travel- from your art studio to the fields of Scotland.
Miss the excitement and the exploration of getting on a plane and traveling to far off, exciting and rich landscapes? Me too. Let my experiences in Scotland, our imaginations, and our paintbrushes transport us to these rich and historied landscapes.
In addition to step by step instruction to create these stunning landscapes in oil and cold wax medium, I'll share images, favorite recipes, and music from my experiences ( leading bicycle tours and hiking) through this magical place.
Its true...that foggy landscape....with
ancient cobblestone pathways,
smokey pubs with live fiddlers,
hearty food and friendly folks,
and emerald green fields as far as the eye can see.......
It gets into your soul.
Join me and we will travel there together without leaving home
With our imaginations and our paintbrush.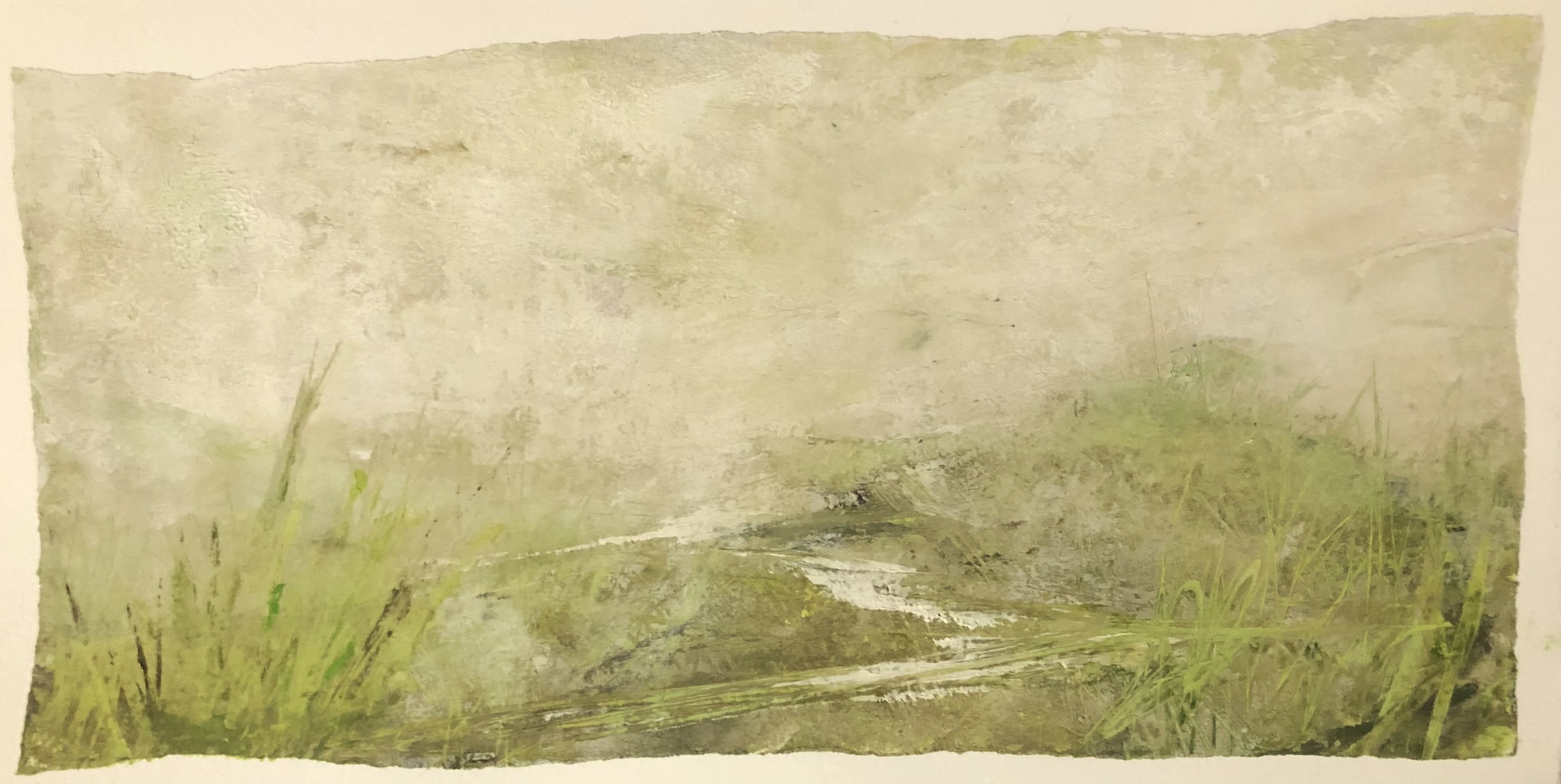 Learn to create stunning effects that mimic foggy fields and skies filled with dense clouds
Step by step instructions allow you to learn the skills and apply them to your own creative vision
"Hands down, Lisa is the best art teacher I have taken classes with. She generously shares her vast knowledge, and enthusiasm."
Seth F. Ontario, Canada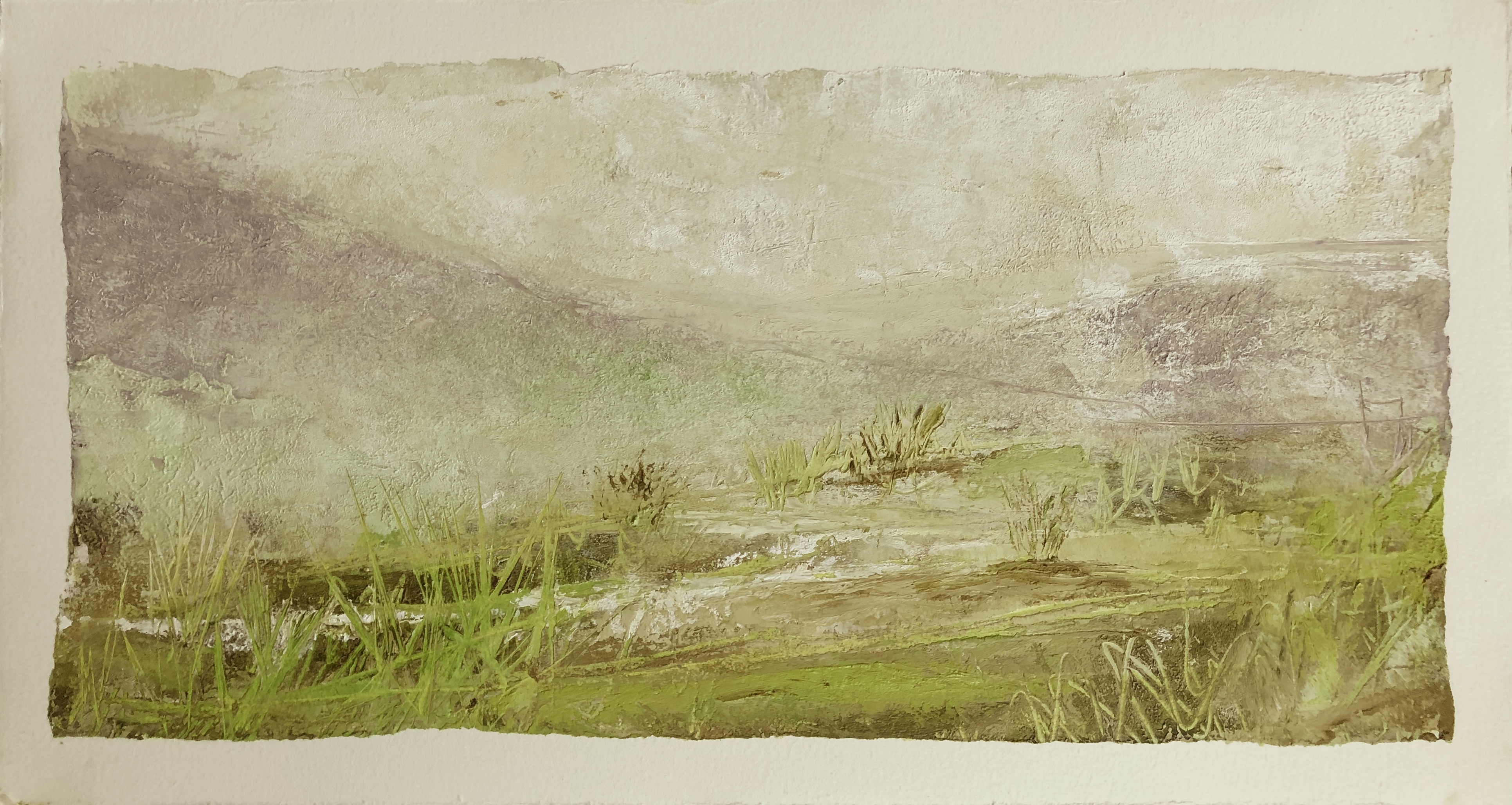 Meet me-Where the land and sky connect, and the veil between reality and our perception is thin
Solid instruction on fundamentals of painting and great design, applied to oil and cold wax painting
Check out what others are saying about Lisa Mann Fine Art classes!
Questions? Here are some answers!




Classes are instant-access classes. Once you enroll, you will be provided with access to all content immediately. You can work through the classes at your own pace.

Lessons are broken down into small modules so even busy folks can tailor it to suit their needs.
I take you step by step through my process, and you see close and personal how I make these paintings, including when things didn't go precisely as planned.
You do need an internet connection, and once you enroll, the instant access classes are available to watch and rewatch for as long as you like.
You don't need to be an experienced artist..
Yes, This type of painting is intuitive. And fun.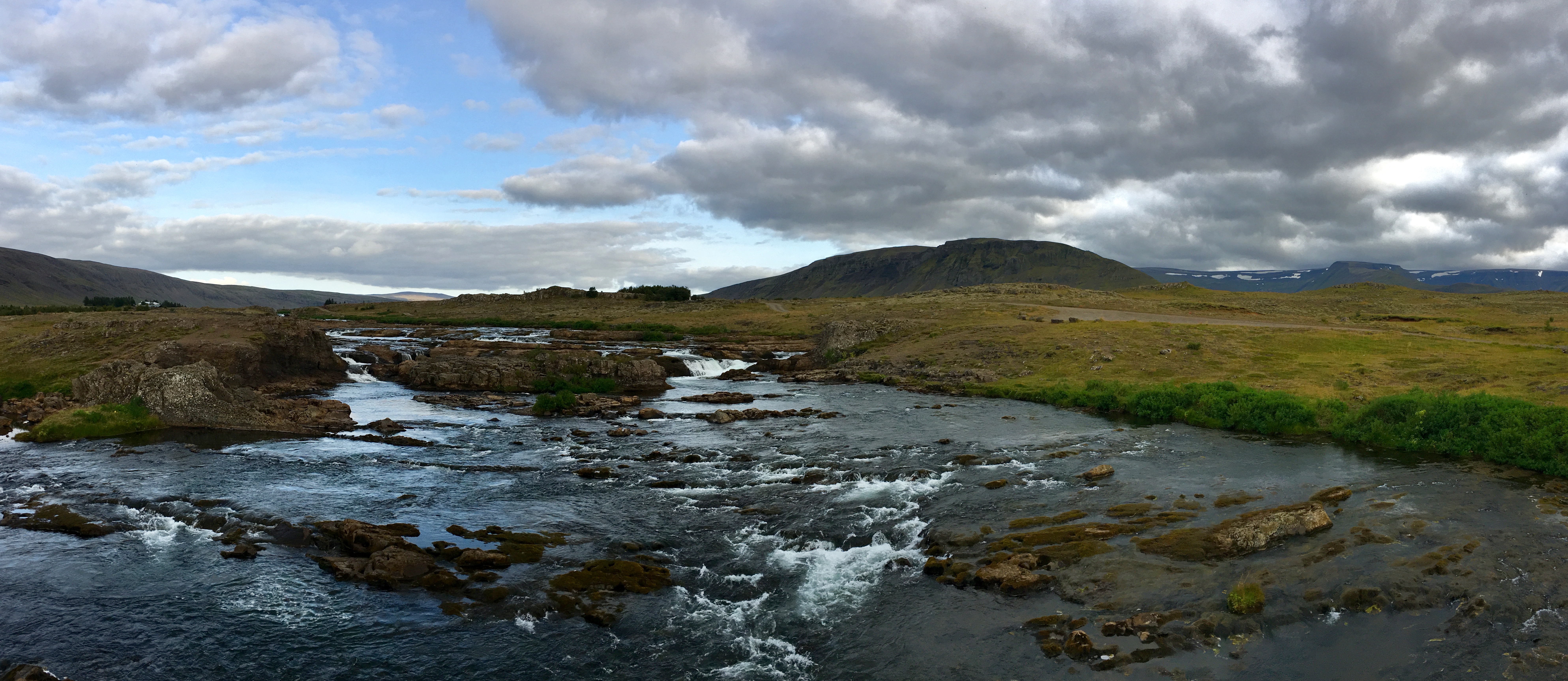 Want to join me for more painting adventures?
Check these out