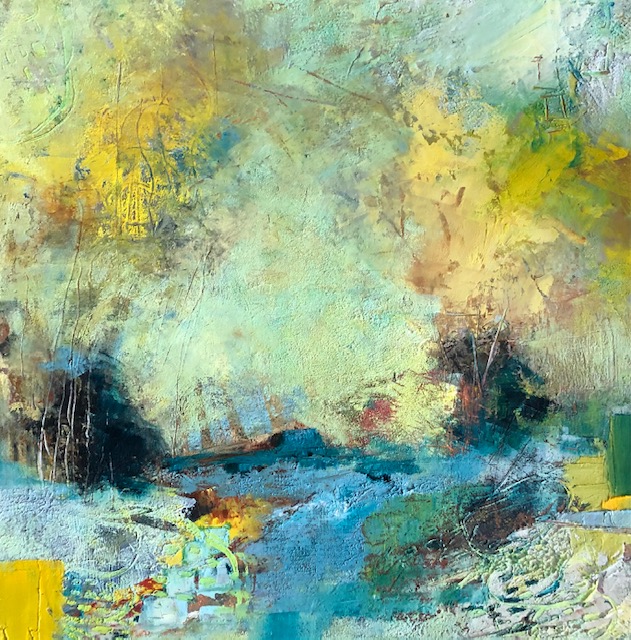 4 Days
4 Days of intuitive abstract art instruction
One awesome and unique experience to connect mindfulness, intention, and the power of intuitive abstract art
What is mindful creativity?
An innovative approach to art from the"outside in."
It begins with Lisa's unique formula the 6 rhythms of our creativity. From these Rhythms, Lisa guides you on a mindful journey where your thoughts and inner creativity is connected to the tools to create glorious abstract art.
Who is it for?
Dreamers, creative souls, believers in the possibilities of a world that is connected and full of possibilities, artist of all levels, artist wannabes, anyone and everyone who has ever dreamed of creating.
Do I need special materials?
No. The focus is on creativity so whatever materials you have will suffice.Demonstrations will be in oil and cold wax and in acrylic paints. But you can complete the exercises with whatever material you have.
How does it work?
Just sign up- it's free!
Each day from Feb. 1-4, you all receive a new mindful abstract art practice to connect your own thoughts and feelings to the canvas in front of you. At the end of the challenge you all have four unique and meaningful pieces of art.
If I miss a day will it be recorded?
You will:
Open up to the possibilities of creativity and mindfulness,
Connect with you inner gifts of creativity
And express them to the world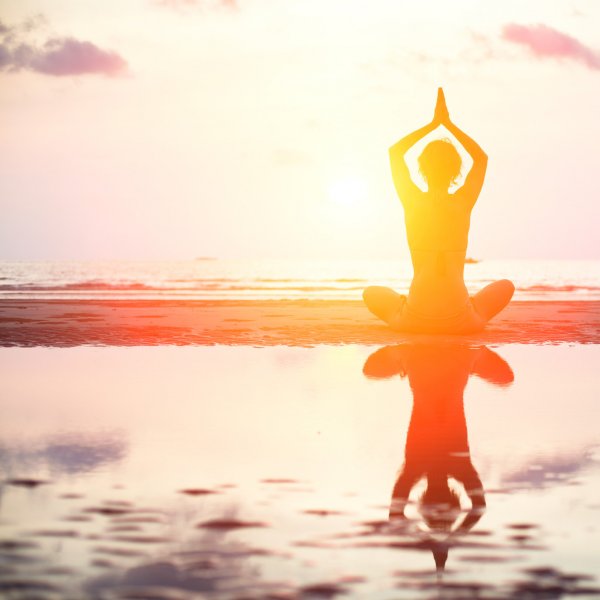 Daily mindfulness ideas to tap into your rhythms of creativity
Delivered to your inbox. Each practice session builds upon the last, and is geared towards the fascinating and unique area of connecting our mind and body to the healing power of creativity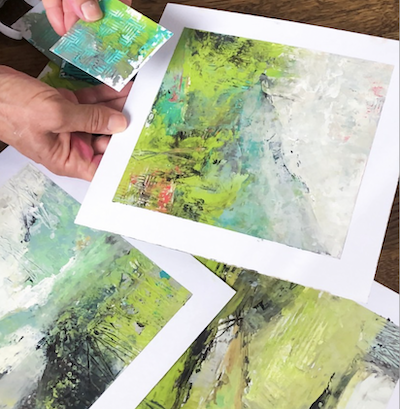 Daily instruction on
creating abstract art
Each day you will be receive a new instructional video on tools to ignite that creativity on the canvas. Learn step by step to create glorious and powerful abstract intuitive art
Come away with tools
and techniques
Gain the tools to tap into your creative energy with yoga practice, transfer that mindful energy onto the canvas, and harness the tools to create powerful abstract art
We have known all along that the mind/body connection affects everything we do.
Ask any high level athlete, psychologist, musician, actor, and everyone else in between. What we think and how we feel effects how we perform. But why haven't we( until now) apiece that to our creativity and our art making?! Creativity and mindfulness have the power to heal, to unite, to inspire, to connect. Let's harness them together into a powerful 4 day challenge. Join us in helping the world to become a more connected, mindful, creative place. Isn't that what we all need right now?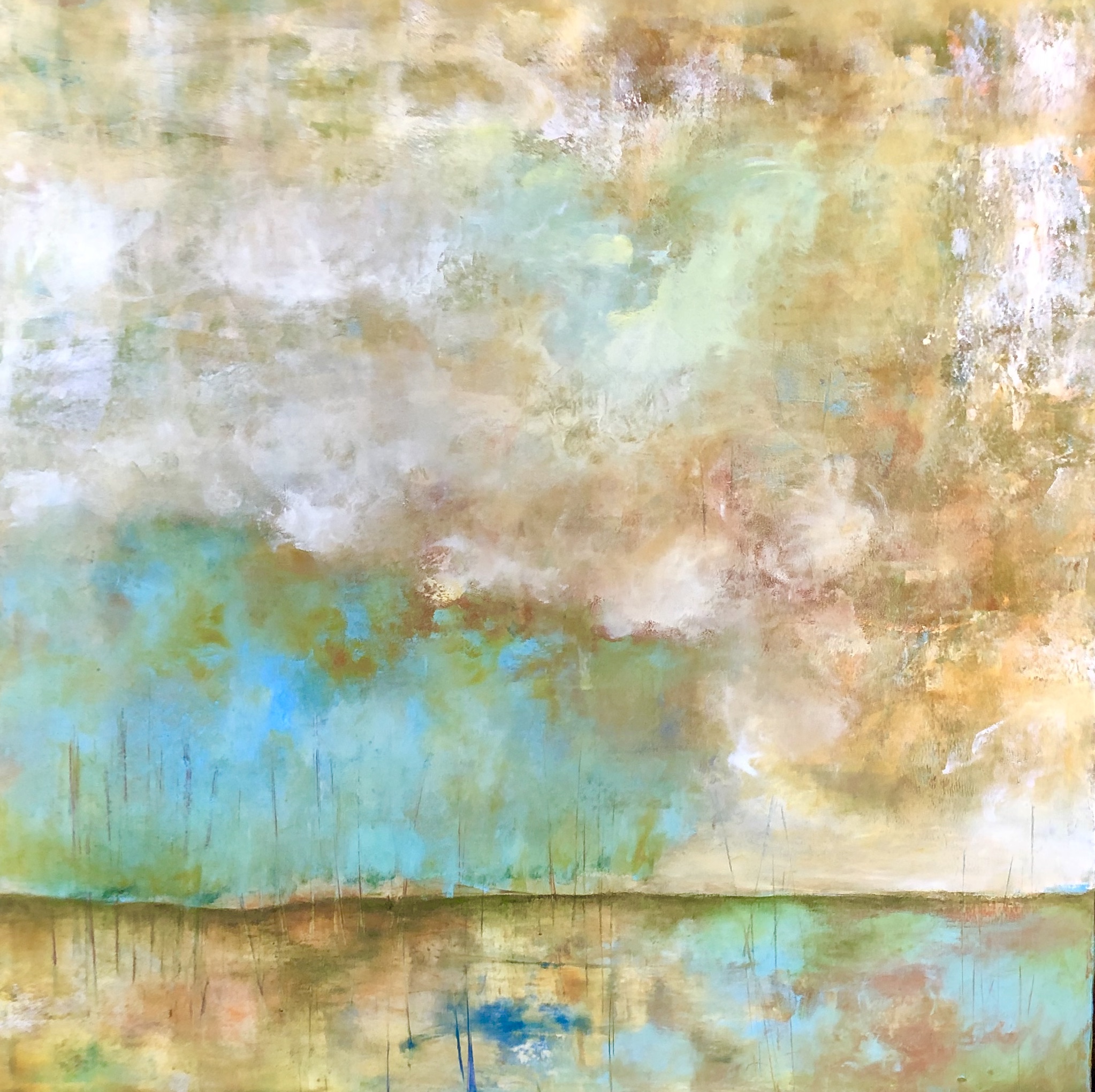 How does it work/FAQ?
How and when will I receive the videos?
Videos will be available each day at 9 am west coast time.
Can I watch the videos after the challenge is over?
Yes, the videos will be available for one month after the challenge is over
How will I connect with other artists?
You will have access to a private Facebook™ group! there you can talk abut tyro yoga revelation, and share your art!
Who are my instructors?
Lisa Mann is an award winning abstract artist, gallery owner, counselor and and teacher. She holds workshops and teaches classes to help others learn the tools to create powerful and intuitive abstract art.
I am a complete novice when it comes to art, do I need experience?
NO!! All levels are welcome. If you want to just explore abstract art for the first time, or if you are inexperienced artist, you are all welcome and will come away with a treasure trove of tools to apply to your art.
What tools do I need?
Upon registration you will be provided with a complete list of art supplies. But the focus is on creativity and utilizing the power of your thoughts and intuitive abstract art to unlock your creativity. So whatever supplies you have on hand will do the trick. Basically a yet of paints and something to paint on, is what you need.
Want to check out some others options if you want to continue your art, yoga and creativity journey?
Check your inbox to confirm your subscription